I love to cook all day long on my days off work, almost more than anything. I love nothing more than to put a stew on the stove and watch it simmer all day long while the savory smells waft around the house. When I got the chance to order a mass of
Rancho Gordo
beans, I knew this is how I would spend my upcoming leisure days.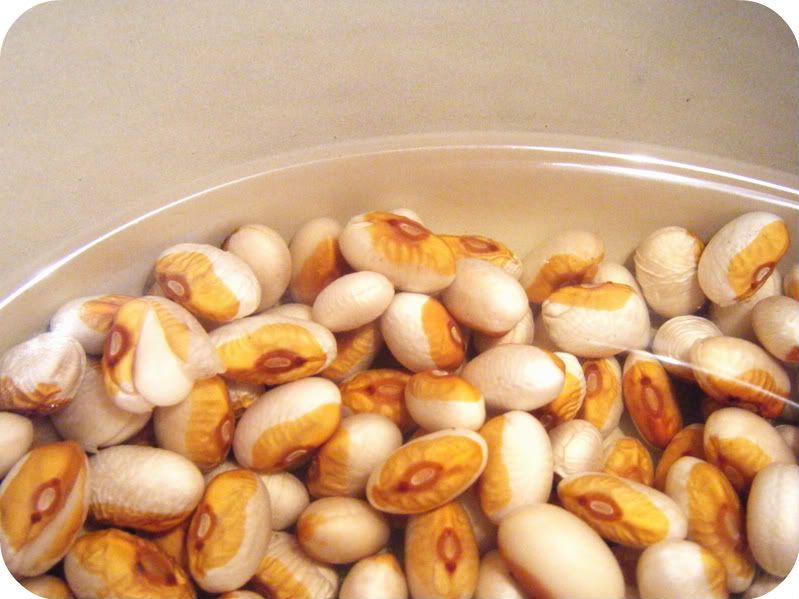 The other day, I started my morning by giving my
yellow-eye beans
a good soaking in a bath of warm water. I know that that there is often a debate on this subject. To soak or not to soak? I'm floating in the soak boat. It seems important, like a necessary insurance policy for tender, luscious beans.
Later in the day I returned to cook the beans. I always cook beans in water alone, but only because I'm really nervous to add anything else. I made that mistake before, adding all the tomatoes and stock at the beginning, rushing to finish the cooking process, ready to enjoy a pot of bean soup. That only resulted in rock hard pebble beans that could chip a tooth.
After the beans began to simmer on the stove, the lovely, savory aroma filled my house. I couldn't resist lifting the lid and giving them a long stir. I added a ham hock, two cloves of garlic, some sea salt, and fresh cracked pepper. That's all the beans needed. I used to be an ingredients-person, the more ingredients the merrier. I would add so many things to a dish, stirring, blending, whisking until everything melded together into a great big mess. And, there is nothing wrong with that. I just want to give ingredients a chance to shine. The bean yearns to stand alone (for the most part anyway.)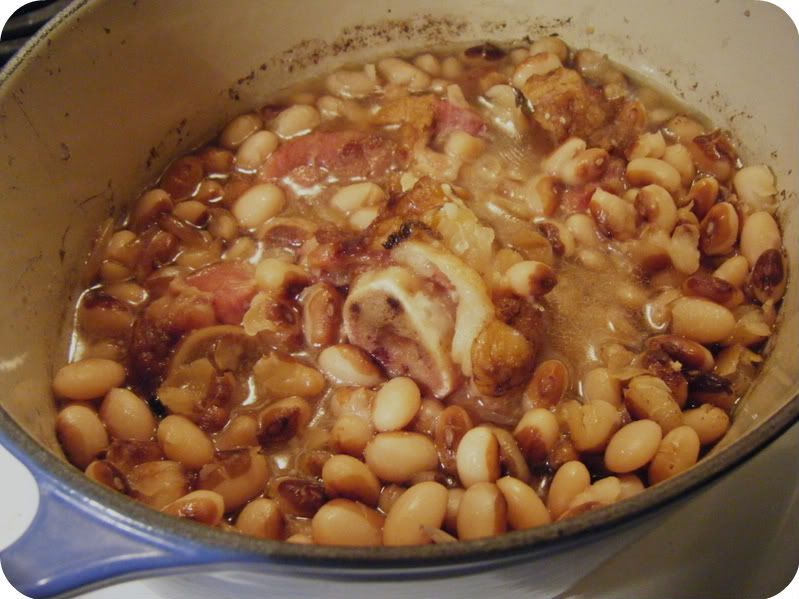 After the bean pot warmed on the stove for hours, I made myself a giant bowl. It was amazing. The beans were savory and delicious. They melted in my mouth as I chewed. I moaned. I wanted to eat each bean one by one so this experience would never end. Sadly it did end, but I do have nine more pounds of beans.