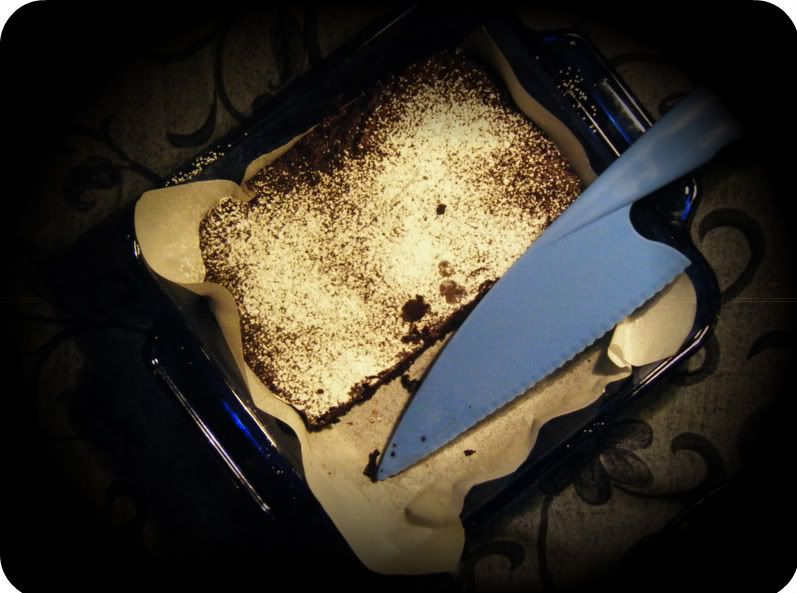 When I became gluten-free, my first thoughts centered on how I was going to live without baked goods. Then I scoured every store looking for substitutions: Trader Joes, Whole Foods, Dierbergs. I found gluten free-brownie mixes, pie crusts, xanthum gum, and pale rice flour bread in the freezer section. I languished for days over blogs:
Gluten-Free Girl
,
La Tartine Gourmand
, and
Fresh Ginger
. These are people that have embraced gluten-free living, taken it by storm. And I can too.
Pictured above is my first gluten-free brownie. I felt very adventurous just using the gluten-free Trader Joe's mix. It was pretty tasty. Joshua and I devoured the whole pan in a matter of days.
Being gluten-free has closed one door in my life and opened another. I would like to share that with everyone I know. I feel so much better. I am less angry. Dedicated to eating well. Hungrier. And ready to conquer the world! Please join my in my journey where I am very
Hungry For Cookbooks
.